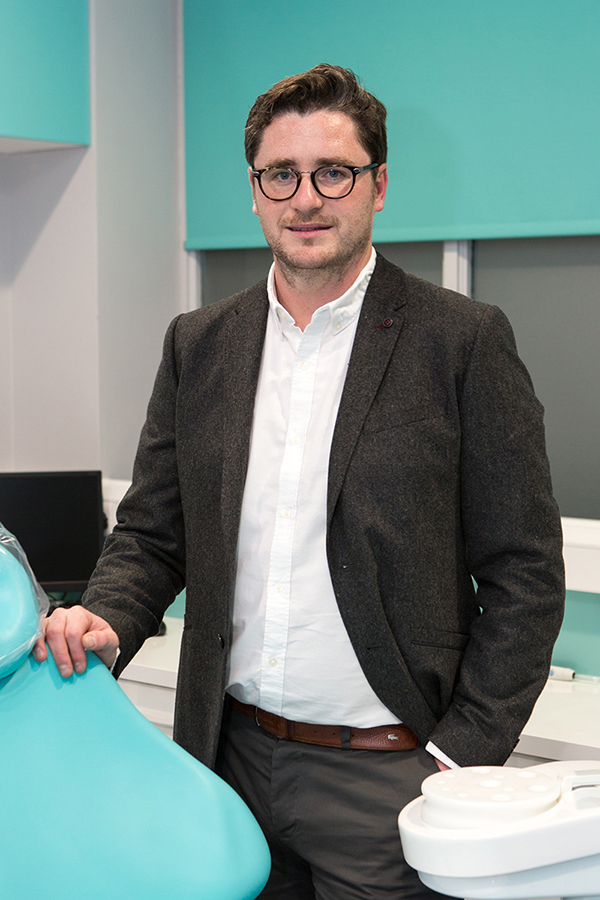 Dr. Owen O'Shaughnessy

Principal Dentist
Galway native Dr. Owen O'Shaughnessy graduated top of his class from Trinity College in 2007 being the only student to have achieved 3 1st class honours and be awarded 3 prizes for his academic achievements.
Owen worked as a house officer in the Dublin Dental Hospital for 1 year before moving to Perth where he worked in a busy general and cosmetic practice and expanded his skillset.
Upon his return to Dublin Owen worked in a well established South Dublin practice where he furthered his training and completed his certificate in Implant Dentistry at the prestigious Northumberland Institute of Dental Medicine. Owen also has considerable training in cosmetic orthodontics and tooth whitening.
Owen returned to Galway in 2017 to set up Kingston Dental where his aim is to provide top quality general and cosmetic dentistry in a calm, comfortable environment, putting patients at ease and ensuring that their dental experience is a positive one.
Owen has a special interest in Endodontics (root canal treatment) and regularly undertakes CPD courses to ensure that his practice is up to date with all modern treatment modalities.
In his spare time Owen enjoys golfing and is an avid kitesurfer.